News & Updates
No Comment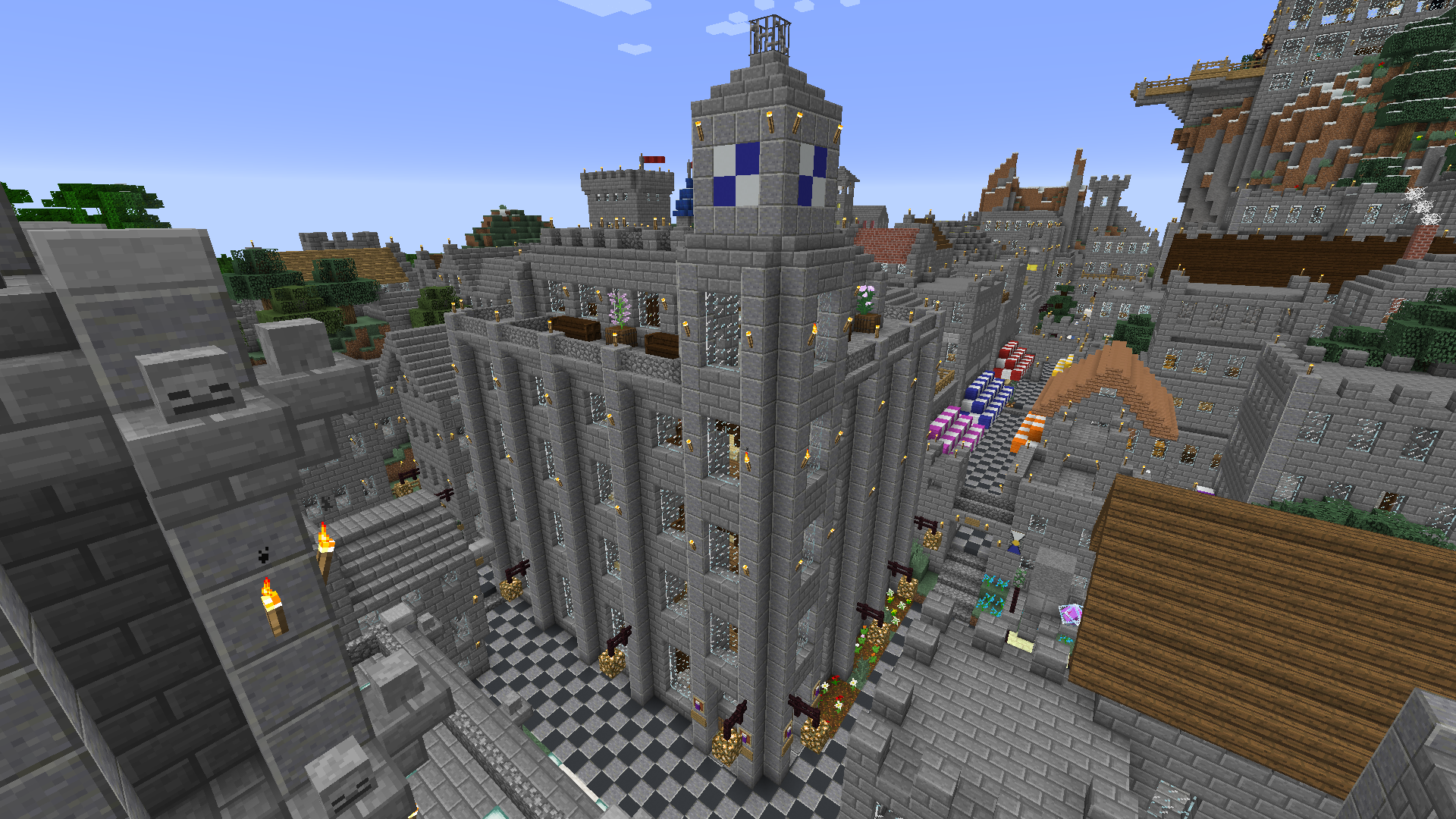 After I finished overhauling the Royal Bank, I moved across the street to the Barden Grand Hotel.
The hotel was my first "grand" hotel, and it was built very, very long ago.  It was once one of the grander buildings in Imperial City, but not for a long time now.  I decided it needed to be on par with the Bank across the street.
The old building was built into a hillside, and had its own private courtyard on the upper floors.  I started by gutting the building, removing the courtyard, and squaring the entire thing off.  The saddest part was having to remove an enormous tree I had grown between the hotel and the marketplace years and years ago. It was enormous, and could be seen from around the city. It was in the way though, and had to go.
The new Barden Grand Hotel is MUCH fancier than before!  The ballroom looks much less empty, and the floors all have higher ceilings.  I even managed to add a restaurant on the 2nd floor. The balcony on the old hotel always had my favorite view of the city, and I even managed to improve that!
This slideshow requires JavaScript.
This post was written by SuperSethen